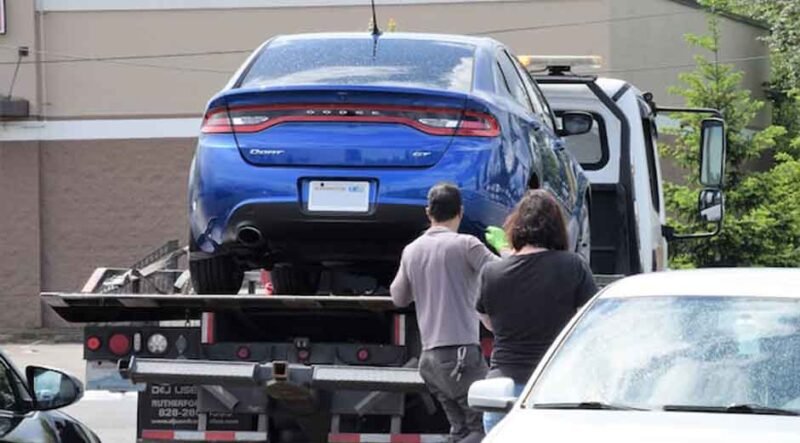 Navigating the process of selecting a reliable auto transport service can be a journey in itself. Given the choice, it is crucial to carefully weigh all relevant variables before leaving your car to another party. There are a ton of options available on the market, each with its own special service packages and promises of greatness. Understanding what to prioritize and what questions to ask can significantly streamline the decision-making process, ensuring your vehicle reaches its destination safely and securely. This guide will unveil the essential aspects to consider when making this crucial choice, shedding light on the elements that pave the way for a smooth and dependable auto transport experience.
Verify the license and insurance
It is essential to look into the credentials of possible auto transport service providers for license and insurance. Ensuring that the company is properly licensed and registered with the relevant authorities is a fundamental step in guaranteeing the legitimacy of the service. This licensing demonstrates the provider's dedication to abiding by rules and regulations in the industry. Furthermore, verifying their insurance coverage is equally essential, as it safeguards your vehicle during transit against unforeseen events and damages, offering peace of mind throughout the shipping process. It's advisable to request documentation that supports these credentials to affirm their validity and ensure your vehicle's protection.
Experience and Expertise
When selecting an auto transport service, consider the provider's experience and expertise in the industry. Opting for a company with a well-established history in auto transportation offers advantages in terms of proficient handling of various types of vehicles and navigating potential challenges efficiently. Seasoned companies tend to possess a comprehensive understanding of the transportation process, including necessary permits, regulations, and the most effective routes. Their experience often translates into a higher level of competence, ensuring your vehicle is handled and transported with the requisite knowledge and care. It's prudent to inquire about their track record and inquire about specific cases similar to yours to gauge their expertise in handling vehicles of your type.
Service Offerings and Flexibility
When considering an auto transport service, thoroughly assess the range of services provided and their flexibility in accommodating your specific vehicle transport needs. Evaluate whether the company offers suitable options for vehicle shipping, such as open or enclosed transport, along with additional services like door-to-door delivery or expedited shipping. Flexibility in service offerings allows you to tailor the transportation process to meet your requirements efficiently. Additionally, inquire about any specialized services for unique vehicles, ensuring they can handle the type of vehicle you intend to transport.
Customer Support and Communication
A critical aspect of choosing a reliable auto transport service is assessing the quality of customer support and communication provided by the company. Reliable providers maintain a high standard of responsiveness, offering timely and clear communication to address inquiries, concerns, or updates throughout the shipping process. Efficient customer support ensures that you stay informed about the progress of your vehicle shipment and allows for immediate resolution of any issues that may arise. It is advisable to seek feedback from past clients or review online testimonials to gauge the level of customer support the company typically provides, aiding in making an informed decision regarding the reliability of their services.
Quotes and Pricing Transparency
When evaluating auto transport services, pay close attention to the transparency and clarity of the quotes provided by the potential service providers. Reliable companies will offer detailed quotes that outline the various costs involved in shipping your vehicle. It is essential to have a clear breakdown of charges, including any potential extra fees, to accurately compare pricing between different service options. Be cautious of companies that are hesitant to provide comprehensive pricing details or those that offer vague estimates, as this lack of transparency may lead to unexpected costs and complexities during the transportation process.
Customer Reviews and Feedback
Analyzing customer opinions and comments is an essential stage in determining how trustworthy an auto transport business is. Reviews offer:
Insights into former customers' experiences
Offering valuable information regarding the company's service quality
Timeliness
Handling of vehicles
Positive reviews and a strong overall rating are indicative of a company's ability to satisfy customers and meet their expectations. Conversely, negative reviews can reveal potential red flags and areas of concern, enabling you to make an informed decision and choose a reputable auto transport service that aligns with your specific needs and preferences.
Conclusion
Selecting a reliable auto transport service demands a thorough evaluation of licensing, insurance, experience, and customer feedback. Assess their service offerings, pricing transparency, and communication efficiency. Give top consideration to businesses with a track record of safe car transport and transparent, customer-focused procedures. Ultimately, informed decision-making ensures a safe and smooth journey for your vehicle to its destination.