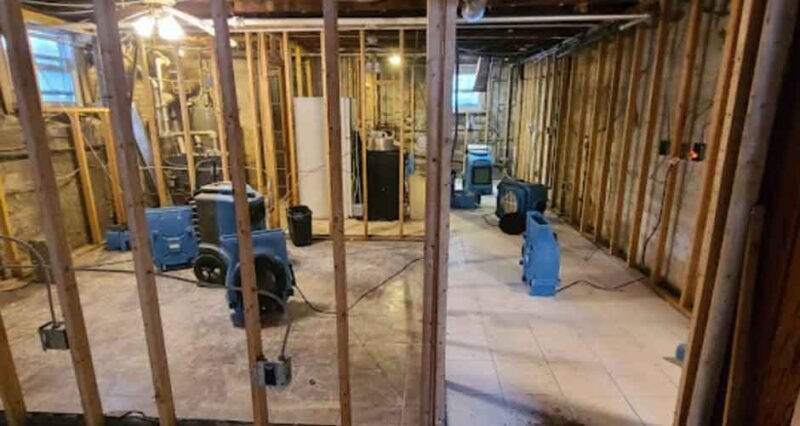 Water is essential to everyone's lives – it allows us to stay hydrated and clean and grow crops that nourish our bodies. Water is also very present within the home and family unit as it is one of the major utilities within the household. However, when water unexpectedly comes into your home and causes flooding, sneaking into your basement area after a heavy downpour, you have issues with plumbing causing a stir in your bathroom, etc. – it can become something very negative in your life.
Once water damage is present, mold can develop, and this is one word home and property owners tend to want to avoid at all costs. When a water emergency occurs, New Yorkers will likely want to locate and secure water damage restoration; this ensures that you have professional crews come into your home, review the damage, and provide cleanup and a legitimate solution. Intervention with water and mold can be more complicated than it appears because not everything is noticeable to the natural eye; therefore, calling on the experts and evaluating your options is essential to revitalizing your home back to its normal state.
Mold Is Always a Problem
Whenever you hear the word – mold – you likely immediately have a ton of negative connotations, and you may or may not have had previous experience with the substance yourself. Mold in your home or business is directly connected to water and moisture as it flourishes in extremely damp or excessively humid environments. When you experience any kind of water damage within your household, you are likely at risk of mold growing, and often, that is the one thing you will want to avoid more than anything else. You may end up with mold infestation due to flooding, leaking, extreme humidity in one area, or even a lack of ventilation. When you are unaware of this issue, it can spread quickly throughout your home.
Mold Can Create Health Problems
Mold can happen anywhere throughout your house, and it can latch to almost any surface, even your ducts and tile. When you notice areas of concern or extreme moisture in one room, it may be time to look closer and enlist the help of specialists. Mold typically leads to a wide assortment of health problems, and it is particularly bothersome to those with preexisting conditions. If you suffer from allergies, asthma, or any kind of lung or heart condition – mold can be especially hazardous to your health. Infants and small children are also highly susceptible to mold and moldy conditions, but at the end of the day – anyone can react poorly to mold. It can cause extreme illnesses, difficulty breathing, hives, and rashes. Putting off water and mold emergencies is never a good idea; you may not always be able to see what exactly is causing the mold to persist. However, once you have a professional water damage restoration company in your home, you can exhale in extreme relief.
Mold Regrowth Is Something to Avoid
Having professionals intervene can prevent your structure from becoming further damaged and prevent any regrowth. When you end up with mold in your home or within your property, containing the continued regrowth is the next critical step in the healing process. Water damage restoration businesses will first complete the water cleanup, completely drying the space out. There has to be the right amount of ventilation to assist in this process and expert technicians that can come in and use the proper equipment to remove and dispose of those areas. This poses many safety issues, and having legitimate professionals to help is the only way to resolve the problems of water and mold damage.
Contact a Local Water Damage & Mold Remediation Company for Help
Most home and business owners don't know exactly what to do when dealing with water damage that leads to mold problems. You may not even be aware of how extensive the problem is, and only the experts can investigate this issue – getting to the bottom of the water and/or mold scenario and providing a swift and effective solution for your household. SOS Mitigation Water Damage Restoration in Queens, NY, services all five boroughs of the Big Apple and neighboring areas. SOS Mitigation technicians are dedicated to providing superior water damage and mold remediation services to ensure your home is safe for living and secure for making memories! If you are suffering from significant water damage and a possible mold infestation, call the pros for assistance in getting your household back in order.