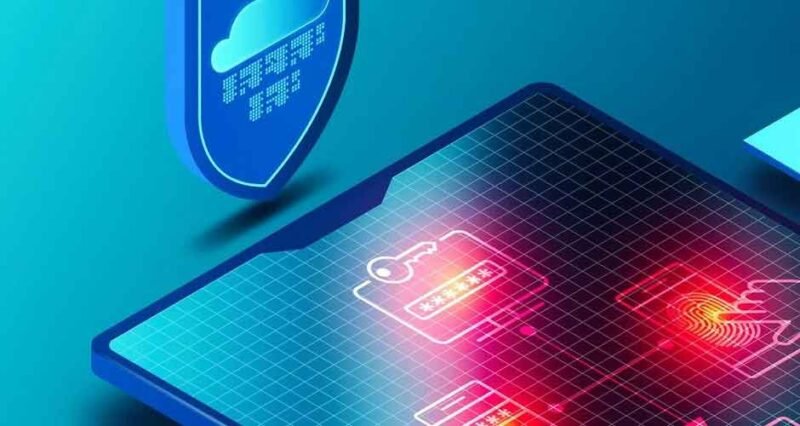 Manufacturing companies use the Internet to access data for various purposes, including collaboration between teams and enabling employees to work from home or other remote locations. Threat actors can exploit this to steal trade secrets, intellectual property, and contracts. SASE solves this problem by combining security services and networking capabilities into a single solution. It provides a superior user experience by routing connections through distributed points of presence (PoPs) and optimizing traffic for reduced latency.
Enhanced Security
Manufacturing industries have a unique set of security challenges. They must secure various technologies and devices in a large, often distributed environment. Robust cybersecurity measures should be implemented, including firewalls and VPNs, access control and encryption, employee training, periodic security audits, and disaster recovery plans.
However, many of these technologies must be integrated and work together for a successful SASE solution. This is a challenge for many enterprises, as the solutions may come from different vendors and providers that have never needed to interoperate before. SASE solutions help address these challenges by integrating these technologies into a cohesive network security platform that is easy for IT to manage, update, and maintain. These platforms also enable zero-trust networking, provide holistic protection that prevents unauthorized access, and ensure devices are secure end-to-end. This provides peace of mind for users no matter where they log in from, and it gives businesses a simplified approach to cloud and network security that reduces complexity for IT teams. Thus exploring various cybersecurity resources for manufacturers for enhanced security.
Increased Visibility
Regarding cyberattacks, manufacturers don't tend to get the same attention as companies in other industries. This is partly because many manufacturing businesses don't think they're an attractive target for threat actors. However, the truth is that they are. Because legacy industry automation control systems were never designed with internet connectivity and security in mind, they are vulnerable to attack. Once they gain access, attackers can cause a ripple effect by disrupting production and forcing companies to pay ransom.
Visibility also allows manufacturers to quickly identify issues like product quality and waste and make data-backed decisions about improving their operations. For example, a company with visibility can see that they are experiencing high scrap rates and take action to reduce them. SASE is a modern network approach designed for today's perimeter-less world. It allows remote users to connect securely to the apps, data, cloud services, and corporate resources they have privileges for. In addition, many SASE solutions also offer advanced features, such as load balancing and QoS support, that help ensure a good user experience.
Better Compliance
Today's manufacturing organizations face complex connectivity requirements with various devices connecting to the network. This requires a secure solution that addresses users' needs on-site, off-site, and remote locations. SASE networking is a great fit for this type of environment. It can provide all users seamless access to applications, data, corporate resources, and cloud services.
It provides security for all users from a single platform and eliminates the need to deploy multiple individual solutions that may need to be fully integrated. SASE solutions typically include advanced features like WAN optimization, dynamic routing, and load balancing so that users can get the best performance from their connections.
SASE also integrates several security technologies to ensure the service is always protected, such as firewall-as-a-service, CASB, next-generation antimalware, and more. This helps enterprises meet all the compliance regulations they are audited for yearly.
Scalability
While legacy industry automation control systems were never designed with internet connectivity or security in mind, these devices are susceptible to cyberattacks. Many attacks target manufacturing companies to disrupt downstream supply chains and force them to pay a ransom.
In addition to the monetary gain from ransom attacks, hackers also target manufacturers for industrial espionage. They have a variety of tactics at their disposal to compromise manufacturing systems, including physical attacks (de-calibrating sensors to modify input signals), malware (using advanced evasion techniques to infiltrate and attack system software), or exploiting the physical properties of equipment (through glitch attacks).
To combat these threats, manufacturers need an SD-WAN solution that can scale globally, enabling them to connect users, devices, and applications anywhere securely. This is where SASE comes in, a dynamic service edge architecture that provides a secure way to connect users to the applications, data, and corporate resources they have privileges for while reducing network complexity, ensuring performance, and providing consistent security policies across locations, clouds, and users.
Flexibility
In a work-from-anywhere world, enterprises need solutions that help them support employees at home offices, interconnected branch locations, and temporary workplaces like hotels during business trips. These systems need to be secure and performant. However, they also need to be easy to deploy and manage.
Using SASE, IT teams can instantly scale and fine-tune traffic to deliver committed performance for users or applications wherever they are located. In addition, SASE can protect against cyber threats with built-in security technologies, including DNS security, web filtering, next-generation firewalls, and data loss prevention.
In an era of ever-evolving cyber threats, manufacturers need the flexibility to adapt their networks to changing conditions quickly. They need to be able to connect distributed users and applications to one network securely. This means they need SASE components that meld networking services, typically based on SD-WAN, with security technologies such as Zero Trust Network Access (ZTNA) and Secure Service Edge (SSE).