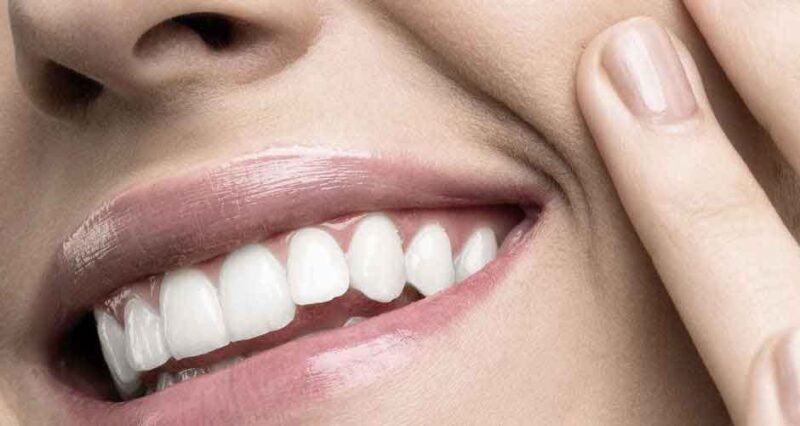 Juvederm lip fillers belong to the most popular aesthetic medicine products. Their high quality, great safety, and natural-looking results are strongly beloved by dermatologists and their patients worldwide.
But what is the average duration of Juvederm lip filler? How long does it last? And what are the methods of prolonging its results? Let's find answers to these questions together right away!
WORTH KNOWING:
Rely on PDcosmetics to take advantage of the most beneficial price of Juvederm and get it delivered fast.
What Is Juvederm?
Juvederm is a brand of dermal fillers based on cross-linked hyaluronic acid of synthetic origin. They are characterized by strong moisturizing properties and, therefore, effectively hydrate the skin.
WORTH KNOWING:
Hyaluronic acid is a naturally-occurring substance that might be found in the skin, joints, and eyes. Its levels gradually decrease as a person gets older, which eventually leads to the dehydration of body tissues.
Hyaluronic acid fillers of Juvederm are manufactured by Allergan. It is a global pharmaceutical corporation that uses innovative technologies and experience in the aesthetic sphere to create cosmetic injectables of the highest quality and efficiency.
WORTH KNOWING:
Other popular brands of hyaluronic acid fillers are Belotero, Restylane, Saypha, and many more. They all have a pretty similar composition, which oftentimes combines hyaluronic acid with a local anesthetic lidocaine hydrochloride.
What Is Juvederm Used For?
The main aim of Juvederm dermal fillers is to rejuvenate and enhance the overall appearance of a patient. More precisely, they might be effectively used for:
Wrinkle reduction. Namely, Juvéderm fillers are among the most popular cosmetic treatments to take care of marionette lines, nasolabial folds, smile lines, crow's feet, and other fine lines and wrinkles;

Volume restoration. Also, Juvéderm is an optimal treatment to restore age-related facial volume loss. By means of accelerating natural collagen production, it adds more volume to certain parts of the face;

Lip augmentation. On top of that, Juvéderm fillers are injected to add volume, shape, and contour lower and upper lips. While restoring the lost collagen in lip mucosa, they also make them well-hydrated.
Thus, Juvederm treatment is an effective way to get rid of numerous aesthetic issues related to the aging process. It is a minimally invasive way to reduce mild to severe wrinkles, restore lost facial volume, and augment lips.
WORTH KNOWING:
Apart from the above-mentioned indications, Juvederm might also be used to take care of other aesthetic problems (for instance, it is a great way out when it comes to smoothing perioral lines or making the treatment area more elastic).
What Are the Main Products in the Juvederm Range?
Depending on the technology employed in the production of Juvederm dermal filler solutions, they might be divided into the two following groups:
3D-Matrix fillers: Juvéderm Ultra 2, Juvéderm Ultra 3, Juvéderm Ultra 4, Juvéderm Ultra XC, and Juvéderm Ultra Plus XC;

Vycross fillers: Juvéderm Volbella XC, Juvéderm Vollure XC, Juvéderm Voluma XC, Juvéderm Volift XC, and Juvéderm Volite XC.
A vast majority of the above-mentioned dermal fillers might appear in two versions – the one with prefilled lidocaine in its composition and the one without it.
WORTH KNOWING:
Each Juvederm filler has its own properties (such as hyaluronic acid concentration) and indications. For instance, Juvederm Ultra 2 is a universal product to get rid of fine lines and wrinkles (like nasolabial folds or perioral lines). While Juvederm Voluma XC, in its turn, is a treatment that improves the appearance of a patient by restoring age-related volume loss.
What Juvederm Might Be Used for Lips?
There exist several Juvederm products that might be used for lip treatment. For instance, Juvéderm Ultra XC, Juvéderm Volbella XC, and Juvéderm Vollure XC are lip fillers that might be injected to enhance the overall appearance of the lips. So, let us take a closer look at each of them.
Juvederm Ultra XC
It is a lip filler produced with the help of 3D-Matrix technology. Juvederm Ultra XC is based on 24 mg/ml hyaluronic acid and is used to provide a patient with subtle augmentation of the lips and enhancement of their contour.
Juvederm Volbella XC
It belongs to the most popular lip fillers worldwide. While being manufactured with the help of Vycross technology and including 15 mg/ml hyaluronic acid, Juvederm Volbella XC provides a patient with exceptionally soft and natural-looking lip augmentation.
Juvederm Vollure XC
It is a lip filler manufactured by means of employing Vycross technology. Due to its hyaluronic acid concentration of 17.5 mg/ml, Juvederm Vollure XC effectively shapes and contours the lips. As well, it reduces tiny wrinkles at the treatment site.
WORTH KNOWING:
Other Juvederm solutions (for instance, Juvederm Voluma) might also be used to enhance lips. However, it is a task of a healthcare provider to define what dermal filler will do the best job in each individual case.
How Long Does Juvederm Last in Lips?
There is no definite answer to the following question: "How long does Juvederm filler last in lips?" While some patients enjoy their results for more than two years, others might need to undergo touch-up injections in several months after the initial treatment.
WORTH KNOWING:
On average, however, the Juvederm lip filler lasts up to one year unless prolonged by further injections. Still, it strongly depends on a whole bunch of factors.
What Factors Influence the Duration of Juvederm Fillers?
Among the main factors that influence the duration of Juvederm fillers in lips are:
Individual peculiarities of each patient, such as their current age, health condition, skin type, lip care, and lifestyle;

The type of the Juvederm product that has been injected (as well as its volume);

The technique of a healthcare provider.
While working in combination, these factors define the time period before the effect of a Juvederm injection fades away.
WORTH KNOWING:
It is pretty difficult to predict how long will Juvederm last in your individual case. Therefore, the best way to figure it out would be to undergo the injection yourself and define its approximate duration.
How to Prolong the Result of Juvederm in Lips?
There exist several ways to prolong the result of Juvederm in lips, starting from undergoing periodical touch-up injections and ending with adhering to a healthy diet. Let's check out the main ones right away.
#1. Periodical Touch-Up Injections
Obviously, the most effective way to prolong the result of Juvederm in lips is to undergo periodical touch-up injections. In most cases, you might schedule a new appointment with a healthcare provider as soon as the result of the previous one starts to fade away.
#2. Proper Lip Care
Proper lip care is also very important when it comes to the prolongation of the result after a lip injection. Therefore, it is recommendable to use a special night lip mask, scrub, balm, and other cosmetic items that effectively nurture tender lip tissues.
#3. Profound Hydration
It is also essential to keep a proper water balance, especially if you would like to prolong the result of a hyaluronic acid filler. This way, you will be able to support the injected substance and make it last a bit longer.
#4. Avoidance of UV Exposure
UV exposure might be pretty damaging to tender lip tissues (as well as make lip fillers fade away within a shorter period of time). Therefore, it is preferable to avoid direct sunlight and use a special lip balm with SPF protection.
#5. Adherence to a Healthy Diet
Last but not least, adherence to a healthy diet is also an important factor that might prolong the result of Juvederm in lips. Remember, good food is essential for a good outlook!
To Sum Up
All in all, Juvederm is an advantageous brand of dermal fillers that might be used for lip enhancement. It creates attractive, natural-looking, and long-lasting results. On average, they last up to one year and might be substantially prolonged by periodical touch-up injections and adherence to the above-mentioned methods.
So, how about trying a Juvederm injection yourself? Get one step closer to the lips of your dreams!