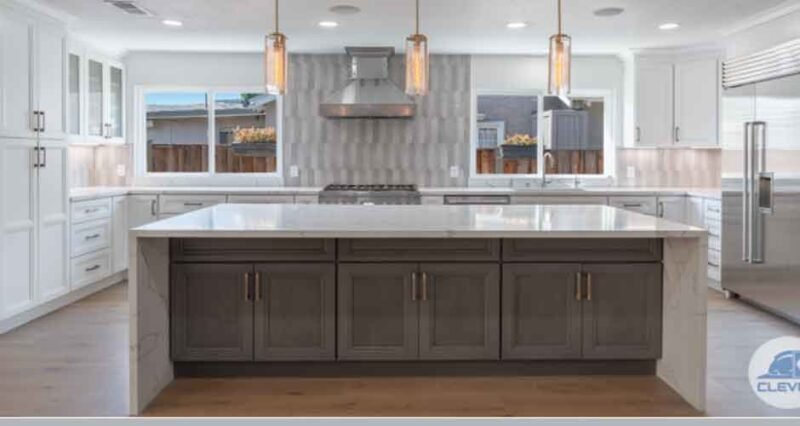 Home improvements and renovations take a lot of careful, thoughtful planning. If you are considering an upcoming remodel for your kitchen, Envy Management team notes that you are probably already looking into what others have been doing with their spaces. California kitchens are unique because each community has its house personalities, and within those communities, people are genuine individuals and tend to do what they want with their space. Some of the most original designs in the Golden State continue to push the boundaries of how we perceive, use, and update our households.
When you begin renovating, you are likely creating a mood board or channeling Pinterest and other chic interior design blogs for inspiration. If you haven't already ferociously Googled 'kitchen remodel near me,' then you may be a bit less sane than the rest of us because professional help is essential to successfully pulling off your vision when approaching a significant remodeling project. Moving into the future of how San Jose remodels their kitchen, 2024 is bringing in some new trends that will remain timeless and practical for your central spaces, general enjoyment of your home, and boosting the return on that investment.
All Things Nature and Natural Materials
Bringing a little of the outdoors inside is a big part of where we head regarding kitchen design and remodeling. You can expect many large windows, functional indoor-outdoor living within the kitchen space, and natural palettes. This allows an extension of your reality and breathes life into your home rather than closing it off from possibilities and everything that sits just outside. By inviting nature into your home, you open up a whole new world of options for your kitchen.
Our kitchens are generally the home's heartbeat; it is the space where we gather with our friends and family over good food and drinks. It is a room to be lived in, to make all the memories, which may influence the future of kitchen remodeling projects. Natural materials like wood, stone, plants, and herb gardens are things you will see more of in 2024 and, indeed, elements to consider when planning for your kitchen remodel in California!
Eco-Conscious Design
Going green is an ethical responsibility as a human being on planet Earth, and luckily, more and more Californians are becoming aware of how their households affect things outside of those four walls – moving into the community and the environment. Evolving in your household means considering items larger than what is inside, continuing our previous trend. Remaining conscious of how construction, renovations, and remodeling can affect the ecosystem of your home base is one thing, but 2024 is all about looking outwards.
Developing more sustainable and eco-friendly kitchens is primarily due to environmental problems and severe issues around us. When creating a conscious kitchen design, you can bring in energy-efficient appliances, update your fixtures to preserve water, utilize recycled materials, and even commit to implementing a recycling program in your household. When working with a reliable kitchen remodeling company, you have the backing of a crew that can quickly source these materials and elements for your space and guide you through upgrading your kitchen.
Smart Kitchens
As technology has continued to advance, it has created a space for our houses and opened up options to integrate intelligent systems in our kitchens. We already have talking speakers, smart outlets, and the ability to control our lights and security systems from our phones. It is phenomenal how far our technology has come, but when you have access to these tools, why wouldn't you also consider using those for your kitchen?
There are plenty of options for smart appliances, refrigerators, and even kitchen assistants to help you during food prep! The ability to control your kitchen and use the space as something you can functionally use – is practical and expands how our daily lives operate. Kitchen remodeling companies can integrate.
Minimalism Stays
Contemporary kitchen designs are going to remain minimal, and this is something that we see continuing as a trend in remodeling. It is timeless and, again – functional – which you will see emerge as a theme. The less clutter there is in your life, the more simplified everything can be, and this allows you to move throughout the space comfortably – and it doesn't hurt that it provides a neutral palette for potential buyers and a return on your investment.
There is an intentional focus on rooms that flow, a sleek look that is easy on the eyes and allows even easier processing for your mind. When you are remodeling, you want to keep in mind how you use the space. Creating something tailored and fully customizable, practical storage solutions is essential, and you may even consider concealing appliances. Renovations are not solely about visual aesthetics; how the space is used and exists within the rest of your house is incredibly important.
Locally Sourced Remodeling Pros
Working with kitchen remodelers when you hope to take on the challenge will always be a good idea, as they have the knowledge, experience, and tools to complete the project. You can't choose just any remodeling company; sticking with local home improvement businesses feeds into the local economy and keeps the community going!
Clever Design & Remodeling in San Jose, CA, provides elite, cutting-edge, and contemporary remodeling services – whether you are hoping to tackle your kitchen, bathroom, closet, or even an accessory dwelling unit. Clever is an organization that dedicates itself to the client's vision while incorporating future elements and sewing in new possibilities. Before you consider taking on a major kitchen renovation, be sure you have reliable remodelers at your disposal because the changes are endless moving into the future.