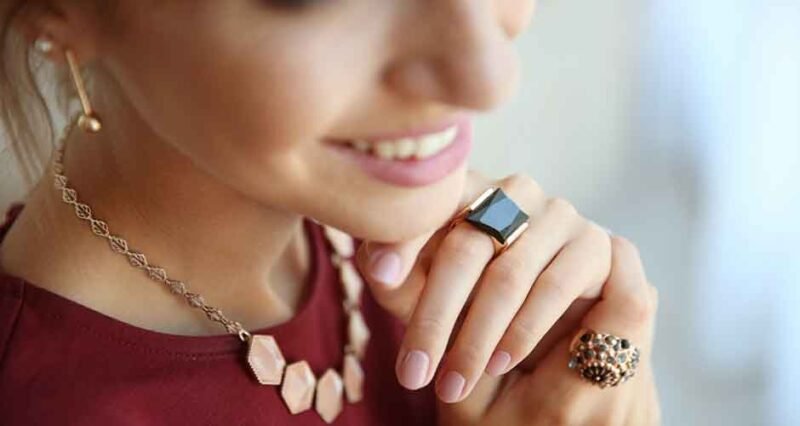 Fine jewellery has a timeless allure that can effortlessly elevate your everyday look. It can transform your style, whether you're dressing up for a special occasion or adding elegance to your daily attire. In this article, you will explore how to enhance your everyday look with fine jewellery and discuss essential tips for protecting these cherished pieces.
Choosing the Right Pieces
Selecting the right pieces to complement your everyday style is essential. Here are some tips for making the perfect choices:
Classic Pieces: Start with classic items like diamond stud earrings, a simple pendant necklace, or a delicate bracelet. These timeless pieces can effortlessly enhance any outfit, from casual to formal.
Versatility: Opt for versatile pieces that can be mixed and matched with different outfits. Pieces with neutral tones or minimalist designs are excellent choices as they can adapt to various styles.
Consider Your Style: Take your style into account. If you prefer a bohemian look, pieces with natural gemstones and organic designs might be more appealing. For a more modern style, minimalist and geometric jewellery can be ideal.
Layering: Experiment with layering multiple pieces to create a unique and personalised look. Layering necklaces or stacking rings can add depth and texture to your style.
Dressing Up Your Basics
Fine jewellery can effortlessly elevate even the most basic wardrobe staples. Here's how to make the most of your everyday essentials:
Little Black Dress: Pair a classic strand of pearls with a little black dress for a timeless and sophisticated look.
White T-Shirt and Jeans: Add a touch of glam to your casual ensemble with a statement necklace or bangle bracelets.
Office Attire: Complement your professional attire with understated elegance. A pair of pearl or diamond earrings and a simple bracelet can convey professionalism and refinement.
Boho Chic: Bohemian style often celebrates unique and eclectic jewellery. Layering various pieces with gemstones and intricate designs can enhance your boho look.
Jewellery Care and Maintenance
To keep your collection looking its best, it's crucial to care for and protect these valuable pieces. Here are some essential tips:
Regular Cleaning: Clean with a soft cloth to clean dirt, oils, and residue. Avoid using powerful chemicals or abrasive materials that can damage the metal or gemstones.
Professional Cleaning: Consider cleaning and inspecting your jewellery to ensure it remains pristine.
Safe Storage: Store your fine jewellery in a designated box or pouch to prevent scratches and tangling. Keep pieces separated to avoid metal-to-metal contact.
Remove Before Activities: Remove them before engaging in activities that expose it to chemicals, abrasions, or physical damage. This includes swimming, gardening, or heavy lifting.
Insure Your Jewellery: Consider insuring them to protect your investment against loss, theft, or damage. Consult with a reputable insurance provider for coverage options.
Regular Checkups: Inspect your jewellery for loose gemstones or worn prongs professionally. Timely repairs can prevent more extensive damage.
Mixing Metals and Styles
Don't be afraid to mix and match different metals and styles. Merging white gold, yellow gold, and rose gold pieces can create a captivating contrast. Mixing contemporary designs with vintage or heirloom jewellery can add a distinguishing flair to your appearance.
Self-Expression
Remember that this precious collection is a form of self-expression. Select pieces that resonate with your personality and tell your unique story. Whether it's a birthstone pendant, a meaningful charm bracelet, or a piece with cultural significance, let your jewellery reflect who you are.
In conclusion, fine jewellery can enhance your everyday look and add a touch of sophistication and personal expression to your style. By carefully selecting the right pieces, carefully caring for your jewellery, and experimenting with different styles, you can make the most of your fine jewellery collection and elevate your daily attire with timeless elegance.