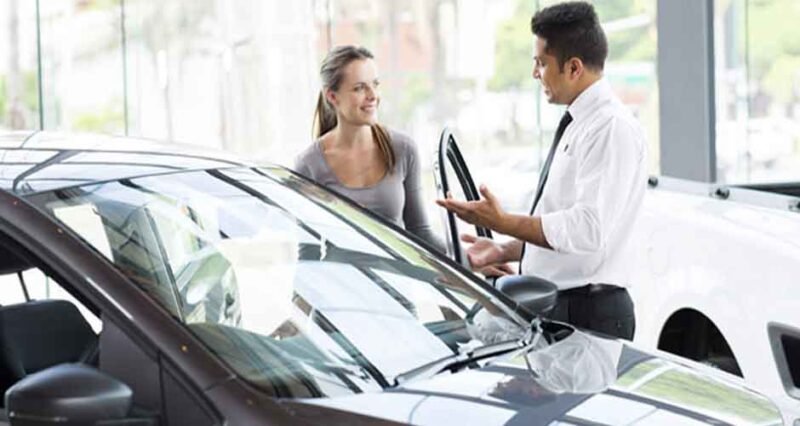 Buying a car is your ticket to freedom.
Few moments in your life will be as memorable as taking a trip in your first car. The experience is both thrilling and daunting.
There are so many decisions that need to be made before you can road trip with your friends, but if you take the time to research your options, you can make those decisions in peace.
The below five tips will help you make the best decision for you, based on your unique wants and needs:
1. New or Used
New cars have never been badly driven or damaged in an accident. They have attractive warranties and that gorgeous new-car smell that everyone loves – but they do come at a price. New models do cost significantly more than used ones, and they have higher insurance premiums.
Used vehicles are more affordable and their value depreciates slower than new ones, but they are more likely to develop maintenance or performance issues. The choice is yours, but if you do opt for a used model, be sure to have it checked out before you buy it.
2. Determine Your Car Preferences
When shopping for a car, there are multiple questions that you need to know the answers to. Some of these questions include things like how many seats you want, what type of car you're looking for, whether you want an electric or gas model – and the list goes on.
Once you've spent a bit of time on this topic, jot down your car priorities. That will help you find the perfect family car a lot quicker than entertaining every model you find online. Learn to filter your choices based on your requirements, which will help stop you from getting distracted by all things fast and loud.
3. Budget
It is impossible to buy a car without knowing what budget you're working with. While convincing arguments are possible for both finance and cash purchase options, one may limit the options available more than the other.
Either way, look on King of Cars for great options to suit your budget. Financing a car typically gives you more wiggle room and allows you to spend more than your cash budget may allow.
4. Long Term Goals
A car is a long-term investment.
Look for a car that will serve your needs for at least 2 to 5 years. That doesn't mean you can't trade in before your financing period is over (if you finance your car) – it just means that if you plan, you can be happier with your purchase for a longer time.
For example, if you're pregnant, then a sportscar wouldn't be a practical purchase.
5. Test Drive
Once you know what you're looking for and how much you can spend, the next crucial phase of this process starts – the test drive. Test driving a vehicle, even a brand-new one, is not a step to get skipped.
Every car feels different to different drivers. Your height and size will come into this equation, with every driver feeling most comfortable in the car type that suits them. Test driving the vehicle also allows you to test its performance before you commit.
To End
Take the time to find the perfect car. You'll be so grateful that you didn't rush into anything once you're cruising around town in your favorite new purchase!