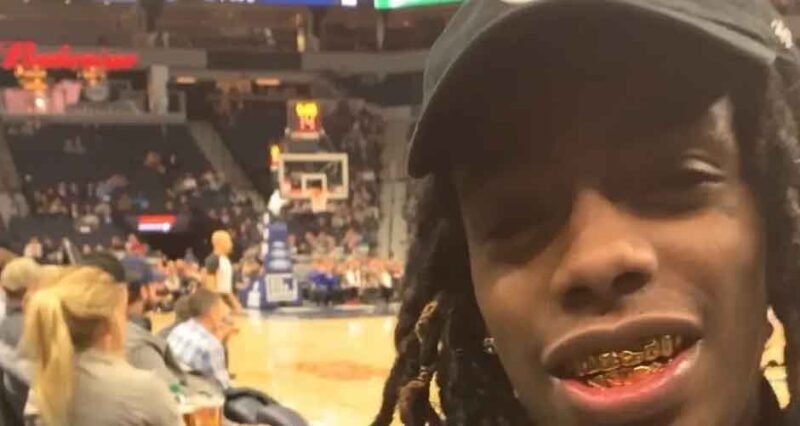 Introduction
YNW Melly, the renowned American rapper, has been generating significant buzz lately as rumors circulate about his potential release from prison. Fans and followers eagerly anticipate the exact date when YNW Melly will regain his freedom. In this article, we will provide the latest updates and details regarding YNW Melly's release date, as well as delve into the ongoing case surrounding the rapper. Stay tuned to discover more about this highly anticipated event.
Who is YNW Melly?
Before we dive into the details of YNW Melly's potential release, let's take a moment to familiarize ourselves with the rapper. YNW Melly, born Jamell Maurice Demons, is a widely acclaimed American rapper and singer. Known for his hit songs like "Murder On My Mind," "Mixed Personalities," and "Suicidal," he has amassed a significant fan base. However, his career has been overshadowed by legal troubles, including charges related to a double murder.
YNW Melly Release Date From Prison
According to credible sources, speculation surrounds YNW Melly's release from jail. Although specifics remain unclear, our sources indicate that YNW Melly is expected to regain his freedom in 2024. This potential release has sparked excitement among fans, as they eagerly await the return of the talented rapper to the music scene.
In April, YNW Melly provided a glimmer of hope to his supporters through a social media post that hinted at his upcoming release. Despite having his phone privileges revoked, his optimistic message conveyed his anticipation of returning home to his loved ones.
"It's bout that time. Y'all can uncross y'all, I'll be home this year!" – YNW Melly
The post not only ignited enthusiasm but also raised questions about the circumstances surrounding his potential release.
What was YNW Melly's Sentence, and Why Was He in Jail?
To fully comprehend the significance of YNW Melly's potential release, we must address the events that led to his incarceration. In 2019, the rapper was arrested for his alleged involvement in the fatal shootings of his two friends, Anthony Williams and Christopher Thomas Jr. The incident occurred in October 2018 at a residence in Miramar, Florida. YNW Melly, along with his co-accused YNW Bortlen (Cortlen Henry), was accused of staging the double homicide as a drive-by shooting.
Following his arrest, YNW Melly pleaded not guilty to the charges and denied direct involvement in the incident. The case attracted significant attention, and the trial took place from May 2019 to June 2020. On July 16, the verdict was announced, and YNW Melly received a life sentence without the possibility of parole before serving 25 years in prison. He is currently incarcerated at the Florida State Prison in Bradford County, Lawtey (Florida).
The Controversial Case
The case surrounding YNW Melly has been marred by controversy and rumors, including false reports regarding a potential death penalty. Although rumors suggest his imminent release, it's crucial to note that no official prison release date has been specified by the authorities. The rapper's mother, Julie, expressed optimism about her son's eventual release; however, it's essential to await official announcements to ascertain the accuracy of such claims.
The legal process surrounding YNW Melly's case has underscored the importance of accountability and responsibility in the music industry. The implications of this high-profile case extend beyond the rapper himself, shedding light on the consequences artists face when entangled in legal troubles.
Final Words
In conclusion, while fans eagerly await YNW Melly's release, they must exercise patience as the legal process unfolds. Speculations suggest a potential release in 2024, but until official announcements are made, we must approach such information with caution. Despite the challenges, YNW Melly's music continues to captivate audiences, and his fans remain dedicated and supportive. As we anticipate his eventual return, let's hope for a fair resolution and a positive future for all parties involved. Stay tuned for further updates on YNW Melly's case, and continue supporting him from afar.