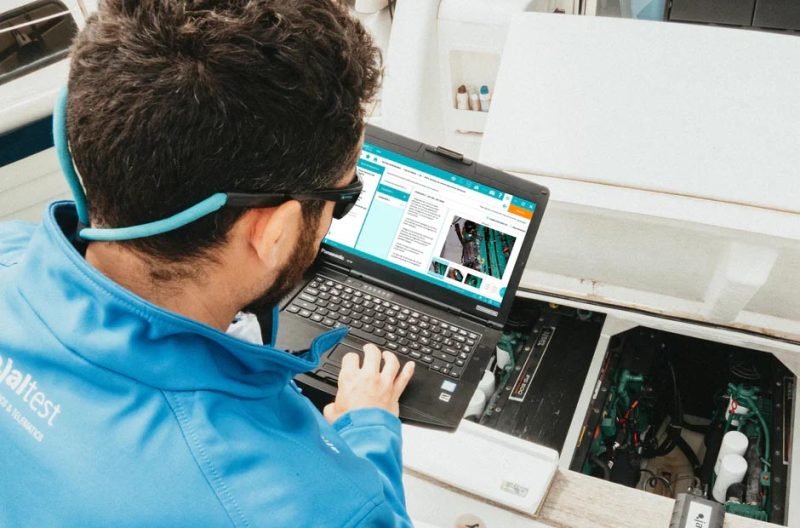 A Jaltest scan tool is a diagnostic tool designed to identify and resolve mechanical problems and faults in a vehicle's electronic system. It scans the vehicle's electronic control module, retrieving the fault code stored. The information is then displayed on the screen to help mechanics or technicians understand the source of the issue. This tool carries out its diagnostic and maintenance tasks simply and intuitively. Below are a few reasons why every mechanic needs a Jaltest scan tool:
Flexible
A Jaltest scan tool is compatible with various vehicle brands. Your fleet might comprise vehicles from different automakers, and compatibility can be an issue. The diagnostic tool can diagnose several models seamlessly. It can detect issues in multiple components like brakes, transmissions, and engines. The tool also comes in various configurations, including tablets and handheld devices, making it easy to use.
Efficient
This tool allows for precise and fast diagnostics, potentially saving a business some time. Its precise diagnostic capabilities can help you detect underlying issues before they spiral into more costly problems. The tool's swiftness and efficiency reduce interruptions, potentially saving you pointless spares. It offers remote connections to link it to your vehicle for remote diagnostics.
User-friendly Interface
Jaltest is a user-friendly scan tool. It makes it easy for mechanics to troubleshoot and identify vehicle issues. Its intuitive layout enables mechanics to navigate through the menu and easily access its features. The user-friendly interface makes Jaltest suitable for all technicians, regardless of their experience. It contains a broad catalog of common errors and problems, enabling mechanics to detect issues quickly.
Regular Updates
The Jaltest diagnostic tool is regularly updated to keep abreast of the most recent vehicle designs, diagnostic codes, and service protocols. This helps the tool diagnose issues in the latest vehicle models and makes. The regular updates make it a reliable and comprehensive tool. This function keeps you up-to-date on cutting-edge industry technology and standards, optimizing service quality.
Real-time Statistics
This tool provides real-time data, making identifying and repairing issues easier. Technicians or mechanics can obtain real-time information regarding fuel economy and engine efficiency. With recent data, it is possible to identify any underlying issues. This can save your business expensive malfunctions and fixes from overlooked issues. This scan tool's real-time data and accuracy can eliminate guesswork, reducing the opportunity for costly problems.
Customer Satisfaction
The Jaltest scan tool's ability to quickly and precisely identify problems may help improve customer satisfaction. The tool's adept diagnostic features allow mechanics to identify minor issues before they escalate. Its sophisticated functions can assist in providing thorough evaluations and good repair reports.
Portable
This tool is conveniently packaged in a compact, portable casing. The casing contains the device, several cables, and adapters for use with different models. It is rechargeable, extending use time with external power sources.
Diagnostic Capabilities
This scan tool is designed to quickly diagnose major and minor engine issues, including malfunctions in the fuel system and transmission problems. The tool program is interoperable with most diesel engine systems. The Jaltest tool can analyze multiple processors like electronics, circuitry, suspensions, and engines. Its advanced features can communicate with the electronic control module, making diagnosis faster and more efficient.
Add the Jaltest Scan Tool to Your Toolbox Today
The Jaltest scan tool is a multi-brand and multi-processor scanning tool. Its advanced capabilities and unparalleled compatibility make it an indispensable asset to any garage. Its diagnostic flexibility, time-saving functions, and interactive interface may help improve productivity. Adding the Jaltest diagnostic tool into your toolbox can enhance your fleet's efficiency, optimizing long-term cost savings. Get a Jaltest diagnostic tool today to enjoy its user-friendly features.