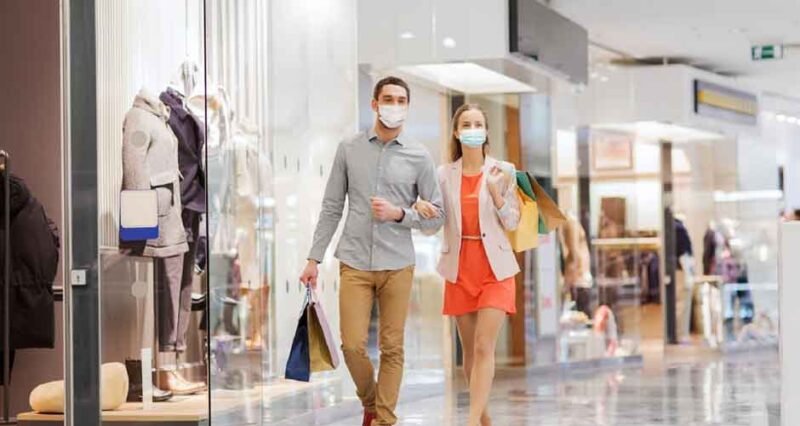 In today's fast-paced world, patience isn't just a virtue; it's a rarity. With the rise of e-commerce and digital shopping experiences, consumers have grown accustomed to getting what they want when they want it.
BOPIS (Buy Online, Pick-up In-Store), this innovative shopping model is transforming the retail landscape and proving to be a game-changer for the modern, impatient shopper. Let's delve into why BOPIS solutions for retail might just be the perfect retail solution for those who can't stand to wait.
Instant Gratification with a Digital Twist
One of the most attractive aspects of BOPIS is that it offers immediate gratification, a quality often lacking in online shopping. While purchasing items online is undoubtedly convenient, waiting for them to be delivered can be a test of patience.
BOPIS bridges the gap between the immediacy of in-store shopping and the convenience of online browsing. Shoppers can select online and immediately head to the store to collect their purchases.
Avoiding Shipping Delays
Shipping delays are a recurring issue in e-commerce, particularly during peak seasons. Inclement weather, postal strikes, and other unforeseen events can turn a two-day delivery promise into a week-long ordeal.
With BOPIS, shoppers can sidestep these challenges. Once the order is ready, they can simply drive or walk to the store and get their items, eliminating the uncertainties and frustrations associated with shipping.
A Green Choice
While it might not be the primary motivator for all shoppers, there's no denying that BOPIS is an environmentally friendlier choice. By consolidating pickups, customers reduce the number of delivery trucks on the road, decreasing emissions. If a customer is already out and about or chooses to combine their pickup with other errands, the environmental impact is further minimized.
Eliminating Shipping Costs
Many shoppers have abandoned online shopping carts upon seeing exorbitant shipping fees. Even with the prevalence of free shipping promotions, there are still times when shipping costs apply. BOPIS allows shoppers to sidestep these fees, making their shopping experience more affordable.
Enhanced Store Experiences
Picking up an online order in-store offers a unique opportunity for retailers. When customers come in for their items, they're often drawn to browse, which can lead to additional purchases. Retailers can upsell, engage customers in loyalty programs, and offer personalized experiences. For the shopper, it's a chance to physically inspect items, explore new arrivals, or make quick exchanges.
Safety and Security
In an era where package theft has become a genuine concern, BOPIS provides a secure alternative. There's no risk of a package being left on a doorstep, vulnerable to theft or damage from the elements. Instead, items are safely held in the store, awaiting customer pickup.
Real-time Inventory Checks
It's more frustrating than heading to a store for a specific item only to find it's out of stock. Online systems integrated with BOPIS often offer real-time inventory checks, allowing shoppers to know with certainty that their desired product is available at their preferred location.
Flexibility
Life is unpredictable. For those juggling tight schedules, the flexibility to choose a convenient time to pick up their purchases is invaluable. Many retailers offering BOPIS also provide extended pickup hours, making it easier for shoppers to fit their pickups into their busy lives.
Quick Exchanges and Returns
If a product doesn't meet a customer's expectations, having the brick-and-mortar store option simplifies the exchange or return process. There's no need to repack, label, and ship the item back. Customers can simply return to the store, making adjustments as needed.
Personal Connections
While digital shopping is convenient, it often needs a more personal touch of in-store experiences. BOPIS offers the best of both worlds. Customers can enjoy the efficiency of online shopping while benefiting from face-to-face interactions with store associates. This blend of convenience and connection can enhance brand loyalty and overall shopping satisfaction.
Conclusion
The rise of BOPIS in the retail landscape is a testament to today's consumers' evolving needs and preferences. In a world where immediacy and convenience reign supreme, BOPIS seamlessly marries the digital with the physical, offering a shopping solution that caters to the impatient yet discerning shopper. As retailers continue to innovate and refine this model, one thing is clear: BOPIS is not just a fleeting trend; it's the future of retail.