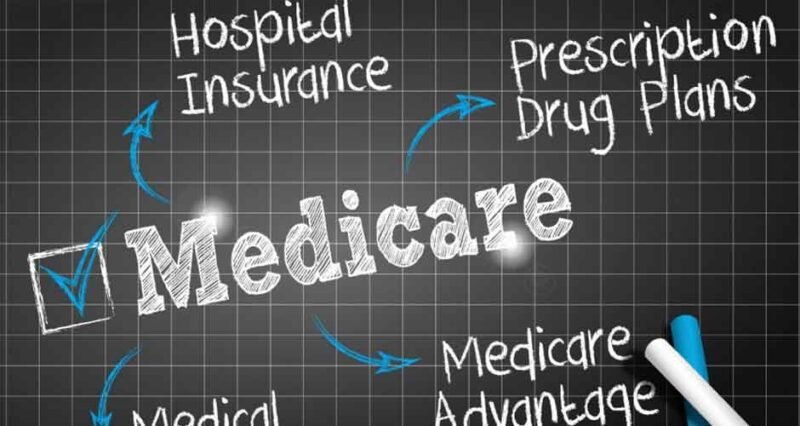 If you're approaching retirement or are currently in your golden years. In that case, you've probably heard about Medicare and its crucial role in providing elderly citizens in the United States with health coverage. One brand that jumps out as you explore the complex terrain of accessible healthcare alternatives is Humana, a primary healthcare provider dedicated to improving the well-being of millions of people.
If you want to know further, we've got you covered, from understanding the fundamentals of Medicare Advantage to investigating the wide variety of plans Humana provides. Let's begin by understanding the Medicare Advantage Plans.
What are the Medicare Advantage Plans?
Medicare Advantage Plans, or Medicare Part C, is an option to access Medicare benefits. These Medicare-approved private insurance plans, like Humana's, cover all of Original Medicare's (Parts A and B) benefits while frequently offering extra features, including prescription drug coverage, dental, vision, hearing insurance, and wellness initiatives. Medicare Advantage Plans must also cover all treatments covered by Original Medicare; however, they are subject to differing guidelines, fees, and limitations.
Types of Medicare Advantage Plans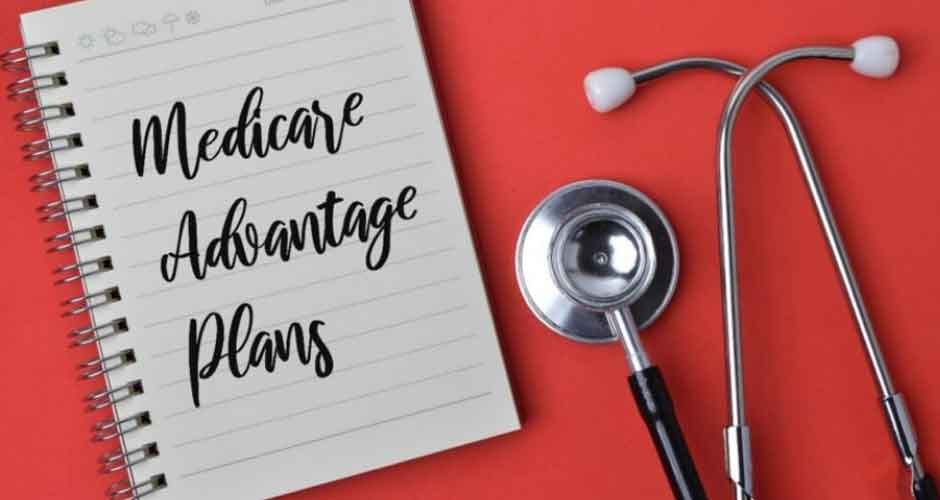 Here are various types of medicare advantage plans:
Health Maintenance Organization (HMO) Plans
In HMO plans, members often have to select a primary care physician (PCP) from a network of medical professionals. Your whole medical treatment is coordinated by this PCP, who acts as a gatekeeper. Except in emergencies, you'll need a PCP recommendation to see a specialist.
Preferred Provider Organization (PPO) Plans
PPO plans provide you with more freedom in selecting your healthcare providers. You can see any doctor or specialist, but you'll save money using one in the insurance plan network. A recommendation is not required to see a specialist.
Private Fee-for-Service (PFFS) Plans
PFFS plans decide how much they will pay medical professionals and how much you will be required to pay for services. While some PFFS plans have provider networks, others let you see any Medicare-approved clinician who accepts the plan's rules.
Special Needs Plans (SNPs)
SNPs are designed for people with specific medical issues or specialized requirements. These programs provide advantages and services tailored to the particular requirements of the intended audience.
Medical Savings Account (MSA) Plans
MSA plans to combine a medical savings account with a high-deductible health plan. You can utilize the money the plan deposits into the account to cover medical costs until the deductible is met.
Enrollment and Eligibility
You must satisfy the following requirements to be qualified for Humana Medicare Advantage Plan for 2024:
Register in both Part A and Part B of Medicare.
Reside in the coverage region of the plan.
In most situations (there are rare exceptions), not have end-stage renal disease (ESRD).
There are distinct enrollment periods for Medicare Advantage Plans. First, you should become eligible for Medicare during the seven-month Initial Enrollment Period (IEP), usually around your 65th birthday. Additionally, you can change or enroll in a Medicare Advantage Plan during the Annual Enrollment Period (AEP), which runs from October 15 to December 7 each year.
Costs and Considerations of Humana Medicare Advantage Plans
There are various things to consider while thinking about the pricing and implications of Humana Medicare Advantage Plans for 2024:
Premiums
An average monthly premium of $18 was for Medicare Advantage plans. To check the current premium pricing, check out the official website.
Co-pays and Deductibles
Medicare Advantage plans can charge co-pays and deductibles in addition to the monthly premium for certain services. Depending on the exact plan you select, these charges may change.
Out-Of-Pocket Maximum
Medicare Advantage plans feature an out-of-pocket maximum, or the most you must pay for eligible treatments in a calendar year. After you hit this cap, the plan will pay 100% of your covered services for the remainder of the year.
Network Limits
Some Medicare Advantage plans have network limits, so you might only be able to see doctors and specialists in that network. It is crucial to consider whether the plan's network includes your chosen healthcare providers.
Extra Benefits
Besides what Original Medicare provides, Medicare Advantage plans frequently provide dental, vision, and hearing care. It is crucial to carefully analyze each plan's specifics to see which additional advantages are offered because they might differ between plans.
CMS Star Ratings
Medicare Advantage plan quality and effectiveness are gauged by the CMS Star Ratings.
Enrollment Period
The Medicare Advantage Annual Enrollment Period (AEP) typically lasts from October 15 to December 7 of each year. You have until now to assess and modify your Medicare coverage for the upcoming calendar year.
For more detailed information, visit the official Humana website or contact customer care directly to acquire the most precise and recent information.
Now you know detailed information about the Humana Medicare Advantage Plans for 2024, next, let's discuss why you should plan to have it.
Why Should You Plan For Humana Medicare Advantage Plans For 2024?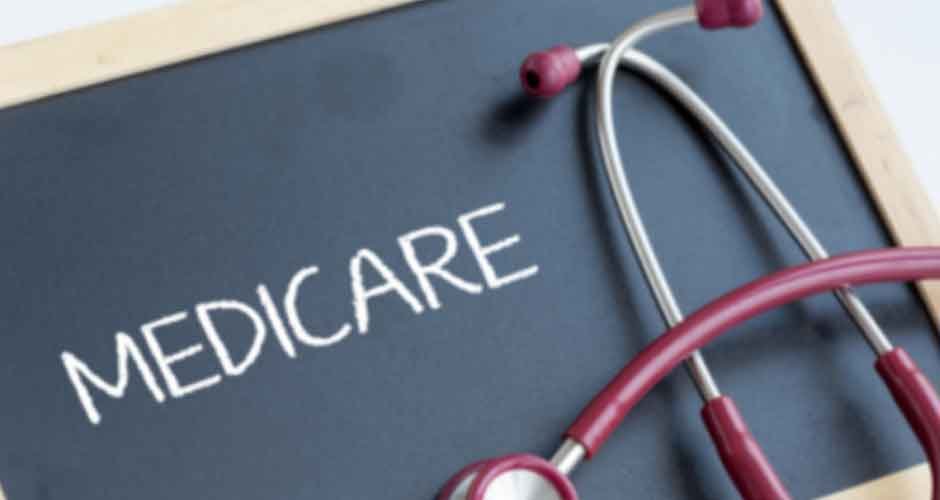 Planning for 2024 Humana Medicare Advantage Plans can provide several advantages and benefits. Consider preparing for Humana Medicare Advantage Plans for 2024 for the following reasons:
Expanded Offerings
The goal of Humana's considerable expansion of its Medicare Advantage health plan options was more significant value for its members in 2023. This growth indicates that Humana is dedicated to offering a variety of choices and benefits to satisfy the various demands of Medicare enrollees.
Benefits for Health and Wellness
Humana's Medicare Advantage plans provide Parts A and B in addition to other benefits and services for health and wellness, including routine dental, eye, and hearing care. These extra perks might provide complete coverage and improve your healthcare experience.
Maximum Out-of-Pocket Protection and Predictable Copayments
Many Humana Medicare Advantage plans offer maximum out-of-pocket protection and predictably low copayments. Lowering your out-of-pocket expenditures and ensuring that your healthcare bills are more reasonable might provide you with financial peace of mind.
Innovative Offerings
Humana Medicare Advantage plans frequently incorporate cutting-edge benefits, including exercise programs, flexible spending accounts, and transportation assistance. These extra benefits can improve your general well-being and make it simpler for you to get the treatment and services you require.
Doctor Selection
You can select the medical professional who best meets your requirements with Humana Medicare Advantage PPO plans. This lets you keep in touch with your preferred healthcare providers and ensures trusted doctors will treat you.
Commitment to Member Feedback
Humana has proven that it is dedicated to hearing from and meeting the needs of its members. Based on member comments, the business has promised to reinvest $1 billion in cost reductions into its Medicare Advantage program and healthcare services. This dedication shows that Humana is committed to enhancing its services and delivering high-quality care.
Conclusion
In conclusion, with various benefits and extra services to improve your healthcare, Humana Medicare Advantage Plans are an appealing replacement for Original Medicare. You can make an educated choice and set out on the road toward complete health coverage and well-being by being familiar with the fundamentals of these plans. As you confidently and securely embark on the next chapter of your life, keep in mind to research plan specifics, weigh your alternatives, and make sure the plan you select matches your unique needs.