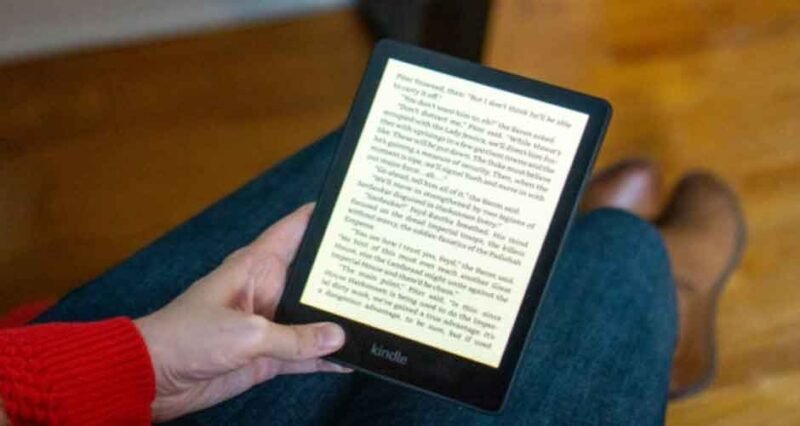 The best location for readers to find new books is on Amazon. Whether you like them or not, Amazon is the king, and in order to reach people, your book needs to be featured there. Since you must adhere to Amazon's policies, marketing a book on Amazon is a fairly specific undertaking that can differ from marketing a book generally. To discover how to market your Amazon self publishing Kindle book read the article below.
Market Tips On Amazon Self Publishing Kindle Book:
Given Amazon's popularity, particularly when it comes to book sales, it makes sense to do everything possible to get your Kindle book to stand out on the site. However, you shouldn't disregard the value of promoting and talking about your work on other channels as well. That's why we compiled a list of best practices for marketing your Kindle book on Amazon and beyond.  Here's what to do…
Consider Who You Want to Reach:
Identifying your target audience is a crucial aspect of book marketing that new authors frequently ignore. Everyone would be delighted to read your ebook in an ideal world, but that just isn't reality. You waste marketing expenditures and achieve subpar outcomes when you try to reach too many people. You should concentrate your efforts on those who prefer literature similar to yours.
Your followers are already a fantastic source of information if you've developed a following. Ask readers of your existing book for information about demographics and purchasing patterns to help you identify the target audience for it.
Create A Fantastic Cover And Description To Start:
You have probably read about the significance of having a strong cover and description before, and you probably won't be the last. This is so because these two components influence a reader's initial opinion of your ebook. A dull summary and a poor cover design may deter consumers from reading further, costing you sales. If people aren't motivated to download your book, all of your marketing efforts will be for naught. This is one of the tips to market your Amazon self publishing Kindle book
Set Up The Metadata For Your Amazon Ebooks:
'Data about your book' is simply referred to as "metadata." You should consider it before publishing because Amazon lets you set the metadata when you set up your book through the KDP interface. Making ensuring your book description is at least 100 words long and utilizes genre-specific terminology that people will be searching for is the simplest approach to optimize your metadata.
Create A 48-Hour Blitz Marketing Plan For Your Books:
You're probably wondering how you manage to sell so many of your books so quickly. This is when you employ the "stacking" method, which entails organizing numerous book promotion chances concurrently. A spike in sales is sometimes achieved by authors using platforms like Freebooksy or Bargain Booksy during a free or discounted price promotion. Subscribers to these services are always looking for excellent deals on books, and many of them will download your book if they like it.
Get Reviews Before Launching Your Amazon Book Sale:
Reviews are key to a book's success. Some readers will just ignore your book if it doesn't have any reviews because there are always many other books to choose from on Amazon. It can be difficult to get the first few good ratings but keep trying. Additionally, avoid cheating because Amazon will find you. You may politely request reviews for your book, but you are not permitted to pay for them. Running a contest and giving away copies to the winners is a tried-and-true technique to get reviews. If you'd like, you might politely ask the winners to review your book when the giveaway is over. This is one of the suggestions for marketing your self-published Kindle book on Amazon.
Recognize the Amazon Algorithm:
Rankings are everything when it comes to Amazon sales: the higher you get in the site's popularity ratings, the more people will find out about your book. Nobody is really sure how the Amazon ranking system functions, but we do know that it has a strong correlation with the number of sales made in a short amount of time. This means that in order to advance, you must aim to sell many copies in a short amount of time. You cannot "game the system," but by realizing that higher sales volume results in better rankings, you may develop a more effective marketing approach. This is one of the tips to market your Amazon self publishing Kindle book
Wait For Ninety Days:
Sorting out some way to showcase your book once is perfect, yet the occupation of promoting never stops. By running stacked promotions about once every 90 days, you can keep your sales up. Knocking your book(s) up in the diagrams like clockwork will get them before new perusers, and assist you with acquiring a given following. You can zero in on satisfied showcasing for your books in the margin time between your advancement days to keep deals at a steady level.
Conclusion:
Upon the arrival of your advancements, clear your timetable however much you can. Ensure you can answer online entertainment requests from expected perusers, or handle any somewhat late promoting choices that you might have to make. Try not to hope to finish a great deal of composing nowadays, as promoting ought to be the need. Notwithstanding deals of the book you are advancing, you ought to see what we call 'radiance deals' or deals from your archive. This is a colossal advantage to promoting and is frequently ignored.