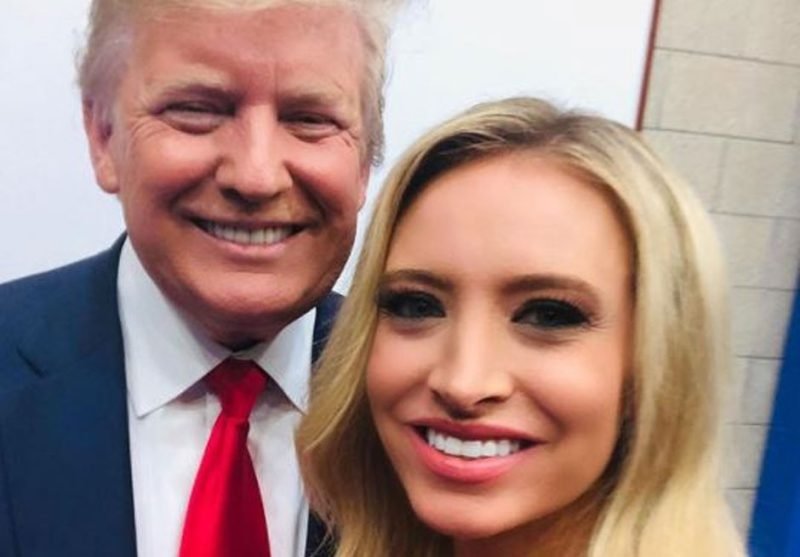 Kayleigh McEnany is a renowned conservative political analyst and author who served as the 33rd White House press secretary for the Trump administration. She currently works for Fox News as an on-air contributor. In this post, we'll delve into Kayleigh McEnany's life, her accomplishments, and her net worth.
Early Life and Career Beginnings
Kayleigh McEnany was born on April 18, 1988, in Tampa, Florida. She has always been a vocal supporter of the Republican Party and was known for her criticism of former President Barack Obama. McEnany started her media career as a producer for Mike Huckabee on Fox News and later joined CNN as a contributor.
White House Press Secretary for the Trump Administration
In 2017, McEnany was appointed as the Republican National Committee's national spokesperson. She served as National Press Secretary for Donald Trump's 2020 presidential campaign from 2019 to 2020 and was later named Senior Advisor from October 2020 until January 2021. On April 7, 2020, McEnany was appointed as the White House Press Secretary for the Trump administration, a position she held until January 20, 2021.
Current Work
After the end of the Trump administration, McEnany returned to her roots in television journalism and became an on-air contributor for Fox News in March 2021. She has since co-hosted the show "Outnumbered" with Harris Faulkner and Emily Compagno.
Net Worth
As of 2021, Kayleigh McEnany's net worth is estimated to be $500,000. During her time at the White House, McEnany was one of the highest-paid employees, earning $183,000 per year. In addition, McEnany also wrote "The New American Revolution: The Making of a Populist Movement" during Trump's administration, which is believed to have contributed to her overall net worth.
Kayleigh McEnany's Home
Kayleigh McEnany and her husband, Sean Gilmartin, are currently selling their Tampa Bay home on Davis Islands for $1.1 million. The home features three bedrooms, three and a half bathrooms, wide screened porches, and a guest house located in the backyard of the property.
Personal Life
Kayleigh McEnany is married to Sean Gilmartin, a pitcher for Major League Baseball's Tampa Bay Rays. The couple began dating in 2015 and got married in November 2017. They welcomed their first child together, a daughter named Blake Avery Gilmartin, in 2019.
Final Thoughts
Kayleigh McEnany is a notable figure in American politics and media, having served as the White House Press Secretary and contributing as an on-air pundit for Fox News. As of 2021, her net worth is $500,000, and her continued contributions to political journalism and media are sure to further enhance her reputation and wealth.