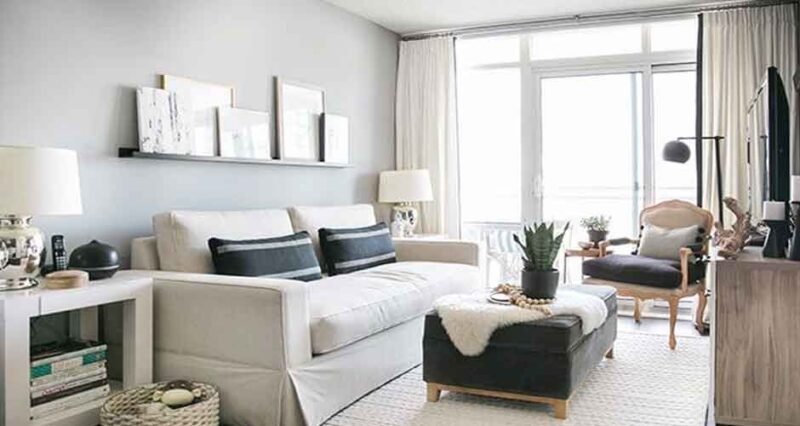 Living in a small condo or apartment doesn't mean you need to compromise on your interior design. You can still style a small living space and add your own unique flair to create a cozy home.
Often, all it takes is some strategic furniture placement and handy storage solutions to keep your living areas neat and tidy, even when you're working with a limited amount of space. You don't need to be a professional interior designer to achieve a modern-looking, welcoming home.
Here are some top tips for styling a furnished apartment or condo with minimal room.
Choose a Pull-Out Bed
Beds are some of the largest pieces of furniture to have in your home, and they're not ideal when you have a small space to work with. In fact, many condo and apartment owners have to compromise with smaller beds to ensure they fit into their bedrooms.
Luckily, there's a simple solution to this common problem – pull-out beds! You can combine your living room and sleeping areas by choosing a pull-out sectional sleeper that enables you to make the most of your space.
With a pull-out sleeper, you can maintain a neat and spacious living room during the day and transform the area into an inviting bedroom at night. You don't need to compromise on floor space when you're relaxing by yourself or having a family gathering in your apartment because your sleeper can be neatly tucked away into the sofa.
Choose Smart Storage Solutions
If there's one thing that is often lacking in small condos and apartments, it's storage space. Usually, you're stuck with a small wardrobe and very few shelves or storage units because they take up too much space in your home, and this leaves you with nowhere to store your bits and bobs.
However, choosing smart storage solutions enables you to pack away your belongings so they don't clutter up your living areas. Things like stackable racks or rails, floating shelves, and under-bed storage boxes are great storage solutions when you have minimal space in your condo or apartment.
What's great about the above storage solutions is that they don't disrupt your style. You can get storage options that look chic and modern, and blend seamlessly into your existing interior design.
Use Wall Art to Decorate
Instead of choosing ornaments that can take up a lot of space inside your small home, consider decorating your apartment or condo with wall art. Prints, paintings, and framed family photos are a great way to break up long stretches of plain walls and add a personal touch to your home without cluttering your floor space or desktop areas.
Find artwork that catches your eye and reflects your personal style and preferences. If you're handy with a pencil or paintbrush, you could even create your own art and hang it up proudly in your living room or bedroom.