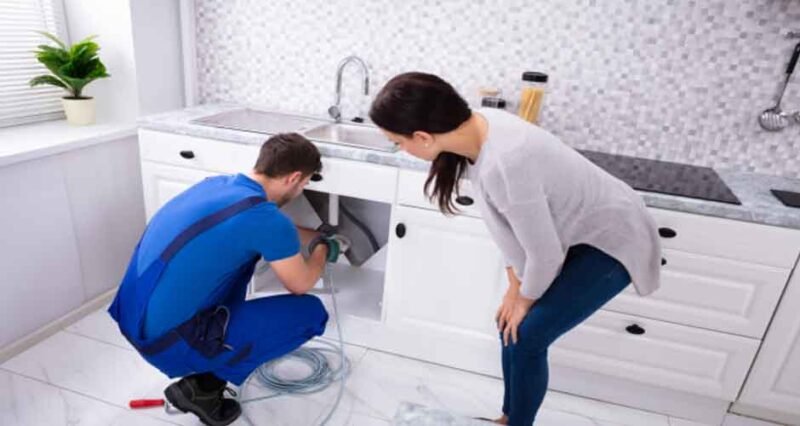 Picture this: it's the middle of the night, and you wake up to the sound of water dripping. You get up to investigate and realize that your pipes have burst. You know you need a plumber, but you have no idea who to call, and it's 2:00 a.m. Don't panic! This blog post will give tips on finding the best 24-hour plumber in your area so you can rest easy knowing that your plumbing emergency will be taken care of quickly and efficiently.
Ask for referrals from friends and family
Start by asking friends and family if they know any good 24-hour plumbers in your area. Personal referrals are a great way to find trustworthy services, and your loved ones will likely give you an honest review of their experience. If you don't know anyone who has used a 24-hour plumber before, try asking for recommendations on social media or online neighborhood groups.
Check online reviews
Once you have a list of potential plumbers, check online reviews. Websites like Yelp, Google, and Angie's List are great resources for reviews from previous customers. Look for trends in the reviews, such as how quickly the plumber responds to emergencies or how professional they are. Remember that a few negative reviews in a sea of positive ones don't necessarily mean that the plumber is bad, but reading them all and making an informed decision is essential.
Look for certifications and licenses
Before hiring a 24-hour plumber, ensure they have the necessary certifications and licenses to do the job. Most states require plumbers to be licensed, so check with your state's licensing board to confirm that the plumber is registered. You can also look for certifications from trade organizations like the Plumbing-Heating-Cooling Contractors Association or the National Kitchen & Bath Association.
Check their availability
When you have a plumbing emergency, you don't want to wait hours for a plumber to show up. Ensure the plumber you choose offers 24-hour service and is available when needed. Some plumbers may have limited availability on weekends or holidays, so ask about their schedule before hiring them.
Get quotes
Finally, get quotes from multiple plumbers before deciding. Give them a detailed description of your plumbing emergency and ask for an estimate of their fees. Most plumbers will charge a service fee for coming out to your location, so ask about that as well. Don't necessarily choose the lowest quote – you want to ensure you get high-quality service at a fair price.
Finding a 24-hour plumber in your area doesn't have to be a stressful experience. With the right steps, you can find an experienced and reliable professional who will take care of your plumbing emergency quickly and efficiently. From asking friends and family for referrals to checking online reviews and getting quotes, these tips should help you make the best decision for your plumbing needs. Good luck, and never hesitate to call a professional if you have doubts about fixing a plumbing issue yourself!