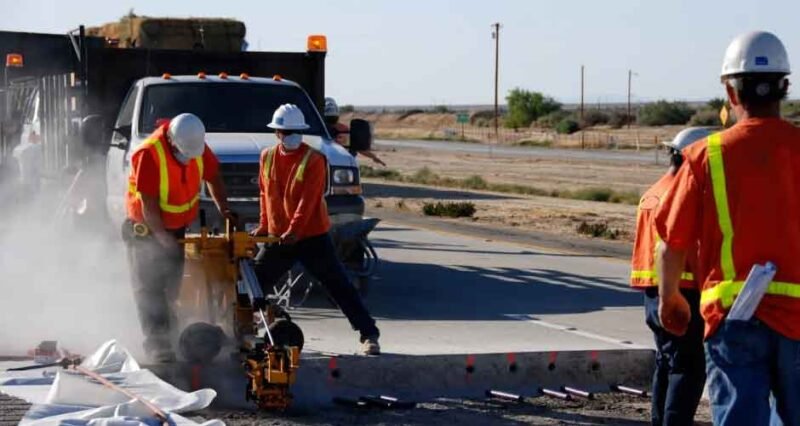 Construction site safety is a priority for any employer. Falling items and falling from height deaths are one of the main causes of accidents in the workplace, it is vital that any construction site or employer takes steps to secure the safety of each employee onsite. This doesn't start and end with risk assessments and hazard records. Worker safety especially involves the provision of safety equipment to keep workers safe. If your employer does not provide this, they may be in breach of the law.
Here are the basic safety equipment items you need if you want to work in construction.
The Correct Safety Equipment for Construction Workers
What do you need to protect if you are outfitting a construction site full of employees? These guidelines should help.
Ear Protection
Ear protection is important on the construction site for more than one reason. In the ice cold of winter, ear muffs will help protect your employee's ears from the harsh temperatures. On the other hand, noise cancelling headphones might be necessary too. For example, when an employee on a construction site is drilling, continually breaking rocks, or using another piece of machinery which has a loud noise.
Continued exposure to loud noises over a long period of time can cause irreversible damage to an employee's hearing. If you want to avoid a potential future lawsuit, you should ensure your employees' ears are covered.
Eye Protection
Eye protection is another must-have in protective clothing while you are on a building site. Safety glasses or goggles will protect the eyes from damage, particularly when dealing with tile saws, brick cutting, or roughcasting. All these tasks involve the potential for flying debris. Safety eye wear negates the problem of employees' eyesight becoming damaged.
Head Protection
There is a reason why hard hats are essential equipment on a working construction site. The CDC estimate around 4,000 workplace accidents each year in the construction industry because workers are struck by falling debris. If you are working on scaffolding and you do not have a hard hat on, you could well be in breach of local health and safety in the workplace regulations.
High Visibility Gear
No worksite should operate without high visibility jackets and/or trousers. The number of fatalities in construction top the charts when dealing with incidents where vehicles hit workers. When you cannot see the employees from the cabin of an industrial dozer then you have a future filled with lawsuits. Instead, provide your workforce with high visibility jackets, yellow hard hats, and ban the use of noise cancelling headphones on roads and pathways.
Safety Boots
Nobody needs a hard boot more than a construction worker. Steel toe capped work boots allow the worker protection against things like dropped sharp objects. Thick boots prevent the worker's feet from becoming crushed should brickwork fall on them. It can also save feet from the dangers of heavy machinery.
Safety on Construction Sites is Not all Clothing.
There are safety issues on every building site which safety gear cannot combat. For example, building steel plate roads, giving full safety training, and ensuring each worker understands the rules for being on site. If you can master this, then you can master building site safety.