The circular economy and the efficient use of resources are key factors in the realization of a business model aimed at saving energy and protecting the environment.
BD Plast Filtering Systems, the Italian company based in Emilia and specialized in polymer filtering systems, and one of the main players in the supply of extrusion systems, has had sustainability in its DNA since its inception.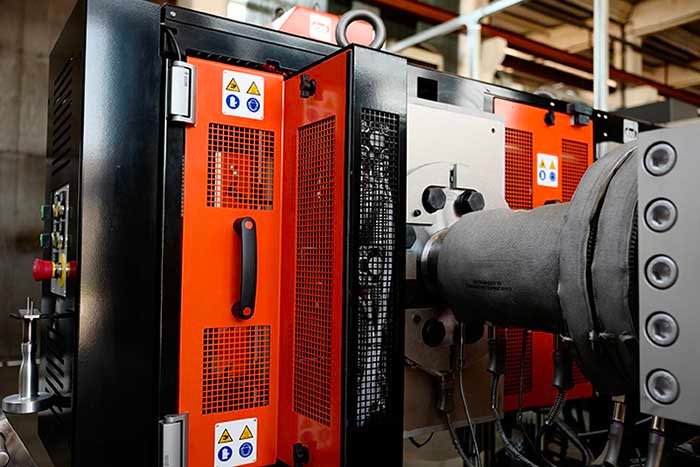 In the production of filtration systems, key components of polymer extrusion and regeneration lines that determine the quality of the final product and the efficiency of the entire process, BD Plast has always worked to realize solutions that promote sustainability.
Since 1986, when it was founded, BD Plast has grown from a small company to a strategic engineering partner for major extrusion equipment manufacturers in Europe, Canada and the United States, while still remaining a family business.
BD Plast constantly expresses its ability to innovate not only in products, but also in the courage of its actions to respond promptly to the most challenging changes in the business environment and market: through the most recent IT platforms and integrated CAD-CAM design systems, BD Plast engineers use all the experience and professional skills acquired in the sector to offer the market the best of technology, enabling the company to act as an extrusion partner, looking at the whole extrusion process.
Today, BD Plast produces a very wide range of solutions for the extrusion process: manual screen changers, static filters, hydraulic screen changers, extrusion components, continuous flow screen changers and accessories (hydraulic power units, undercarriage supports, elastomer systems, hydraulic die changers). A wide range that can provide specific solutions to process any type of polymer, maximizing production and minimizing waste.
The BD Plast product range also includes CleanChanger®, the new automatic and continuous self-cleaning hydraulic three-plate screen changer, created with BD Plast's know-how to eliminate waste and allow 100% material reuse: a true jewel that perfectly combines technology and sustainability, now patented.
The product, which can boast the totally automatic ejection of the breaker plates, is designed and tested for application on processes of granulation, compounding, recycling, blown and cast films, flat sheet, pipes, profiles, strand pelletizing, underwater pelletizing, hot melt coating, and master batching. Equipped with a completely autonomous self-cleaning sequence managed by a PLC fitted with a touch-screen panel, CleanChanger®, thanks to a cycle of high-efficiency cleaning of the screens, can guarantee further reduction in production costs; a high-performance product to make the whole production chain more efficient and sustainable.
Discover more: