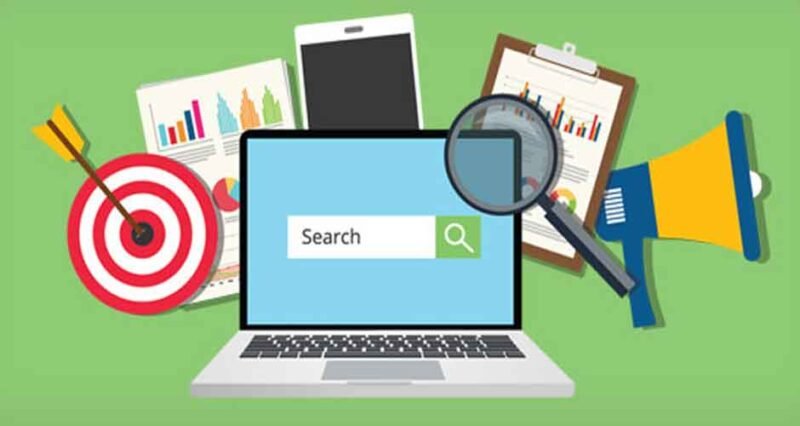 The massive innovation in digital technology has revolutionized the patterns and ways of tackling crucial activities. Now, we don't have to follow traditional or outdated methods for completing our assigned tasks. The internet has become the most significant source of information. We can access any information we require with a few clicks through the internet. This advancement has also allowed us to communicate with people from any part of the planet and share any data with them easily. 
The dramatic upgrade in technology gives businesses an easy way to reach a broader audience and promote their products and services. However, you must have a strong presence on the web to attract your audience. A well-designed website is the most practical way to promote your business online. But, more than having a website is needed to outshine your competitors and boost your business. You need high-quality content that can improve the SEO of your website and improve its ranking on search engine results pages.  
What is SEO Content?
SEO content refers to content mainly created to help your web pages rank higher on search results. Well-written content is essential to get the best results from search engine optimization. Search engine crawlers analyze the content on your web pages, evaluate their relevance and quality, and determine whether it will rank in results pages. 
Indeed, the other aspects of your website, including its user interface, stylish appearance, and other stuff, are also crucial to make a site rank on SERP. But appealing and unique content is the most integral element that must be addressed if you desire to get a good position on search engines.  
In this blog post, we will suggest a few practical ways to create quality content for SEO. So, let's discuss them without any further ado!
Tips to Create Quality Content for SEO
As you might have an understanding of the importance of quality content for SEO, it's time to learn how you can create it to outshine your rivals. The following suggestions will help you in learning how to craft appealing content for SEO purposes. 
Ensure Uniqueness
This is one of the most crucial factors that must be considered while crafting content. The uniqueness of the text is essential if you want to get the appreciation of your targeted audience. You need to learn that there is no scope for duplication or plagiarized content in recent times. Everyone has access to online plagiarism checkers that instantly detect plagiarized text. 
Plagiarism, if found in your work, will cause severe damage to your reputation and make you vulnerable to different penalties. For example, you may lose your ranking on search engine results pages by uploading duplicate content. Similarly, people may leave visiting your website if they find out you uploaded plagiarized content. That's why it becomes essential to check for plagiarism before posting it on your website. 
Taking the assistance of an online plagiarism detector will be of great use in this matter. This tool will compare your written text with millions of web pages, journals, and research papers and highlight if it matches any source. The results you get from the plagiarism checker will help you remove the instances of plagiarism from your writing to ensure uniqueness. 
Make it Appealing and Engaging.
High-quality content plays an integral role in improving the user experience for your website's visitors. But, you may only achieve desired output if your content has engagement. The content quality also depends on how engaging your written text is for the readers. If your content includes jargon or has complex vocabulary, it may not engage the audience, and they will read it till the end. That's why writing content that can keep your readers hooked is essential. It is also important to understand that you cannot force someone to use your services or products. You can only entice them with attractive and impressive content and lead them to take your desired action. 
Incorporate Right Keywords
Keywords are the unique words that people usually use to search for any information on the web. Adding relevant keywords to your written content makes it more appealing to search engines. Including keywords can improve the chances of your written text appearing higher on search engine results pages. But, using them strategically and naturally within your writing is essential. 
You first need to conduct in-depth keyword research to get the desired output. It will enable you to find search terms alongside their volume and difficulty levels. Once you list the relevant keywords, integrate them into your content perfectly while ensuring the readability of the content. One important thing to mention is that you try not to congest your content with keywords. This will make your content sound unnatural and boring to the readers. 
Make Sure Its Flawless 
Spelling or grammar mistakes in your written work may affect its readability and annoy your readers. No one likes reading content that has misspelt or grammatical errors. Also, it will raise serious questions about the credibility of your website. 
Therefore, ensure that your written content is free of all such mistakes. Proofread your content carefully to examine the flawlessness of the text. Using a grammar checker will also help you detect typos, spelling, sentence structure, or word choice mistakes in your text. Rectify the errors highlighted by this tool to improve its quality and make it easily understandable for the readers. 
Final Words
A well-written and quality content is inevitable for improving your SEO results. The information shared in this blog post would have helped you learn the significance of quality content for SEO. 
Moreover, the suggestions we stated above will help you craft unique and engaging content that will entice your audience and convert them into your potential customers.