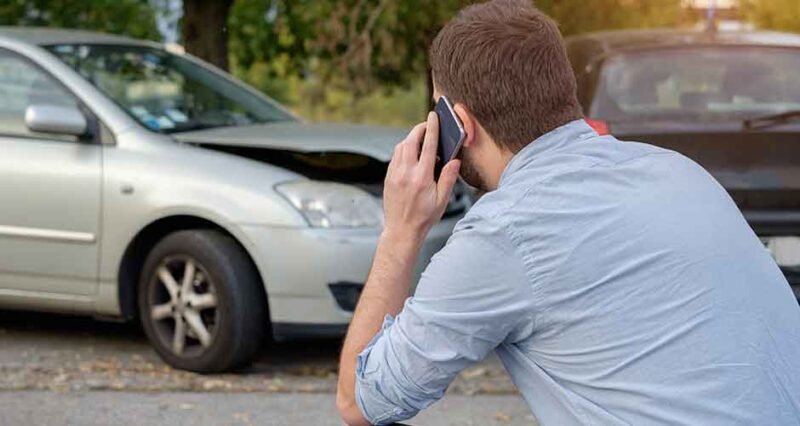 Understanding the different types of car accident claims can help victims file a successful liability claim. Injuries sustained may devastate victims and their loved ones due to severe financial burdens and suffering. Knowing when to seek legal expertise can help you pursue fair compensation. Here are six types of car accident claims and when to seek the help of a car accident attorney:
Wrongful Death Claims
Survivors or parties can pursue a wrongful death claim if they've lost a loved one in an auto collision. You must be able to prove negligence by the at-fault party for a successful claim. Wrongful death actions include car accidents involving faulty car or car parts, drunk driving, or distracted driving. This claim is bound by the statute of limitations, which varies by state. In most cases, the loved one of the deceased only has one year from the date of death to file a claim. Hire a car accident attorney if a loved one dies in a collision due to drunk or careless driving. 
Personal Injury Claims
Personal injury claims arise when a victim sustains injuries in a vehicle collision. The injuries and damages encompass losses when riding a bicycle or motorcycle, driving a car, or as a pedestrian. This type of claim seeks settlements for medical expenses, lost wages, pain, and suffering. Contact a car accident lawyer immediately after the accident, if possible. A legal expert will expedite the case, advocate for your rights, and fight for fair compensation. Car accident lawyers can help you gather evidence and find who is liable in disputed liability cases.
Third-Party Claims
The Tennessee Dram Shop Act holds one liable for damages caused if they overserve or sell alcohol to intoxicated individuals. This claim involves vehicle accidents caused by drunk driving. If an establishment or the person hosting a party overserved the driver, they can be sued if an accident happens. 
Uninsured or Underinsured Claims
Accidents involving at-fault parties with no or inadequate insurance to cover claims may require legal assistance to make sure compensation occurs. Your personal injury protection (PIP) covers your injury-related costs. You can pursue an uninsured or underinsured claim if the expenses exceed your policy limit. Seek legal expertise to seek financial compensation from the uninsured driver. The court could require the at-fault party to use personal assets to cover the damages.
Government Car Accident Claims
Poorly designed or maintained roads are more likely to cause auto accidents. Victims can file claims against relevant authorities for compensation. The claimant must demonstrate that the government is aware of existing road hazards that led to the accident. These claims have limitations. Compensations reach up to $750,000 in non-economic cases and $1,000,000 in catastrophic losses. Hire a car accident attorney if you suffer accident-related severe injuries caused by hazardous conditions on state-maintained highways. 
Product Liability Claim
Car accidents can arise due to product failure. Manufacturing defects like faulty breaks or tires have the potential to cause an accident, leading to severe injuries or fatalities. You need a lawyer to prove liability and gather evidence to file a lawsuit. They can help prove that a manufacturing flaw contributed to the collision that caused injuries. Reputable law firms will check similar car makes from the manufacturer to determine if you can join a class action lawsuit for injuries sustained.
Contact a Car Accident Attorney Today
Irrespective of the type of accident claim you pursue, hire a car accident attorney conversant with this field of law. Check for experience, license, and specialty to find one that can build the best case possible. Pursuing claims yourself makes you vulnerable to insurance adjusters and opposing counsel, who may offer less than you deserve. Call an auto accident lawyer to pursue claims on your behalf.