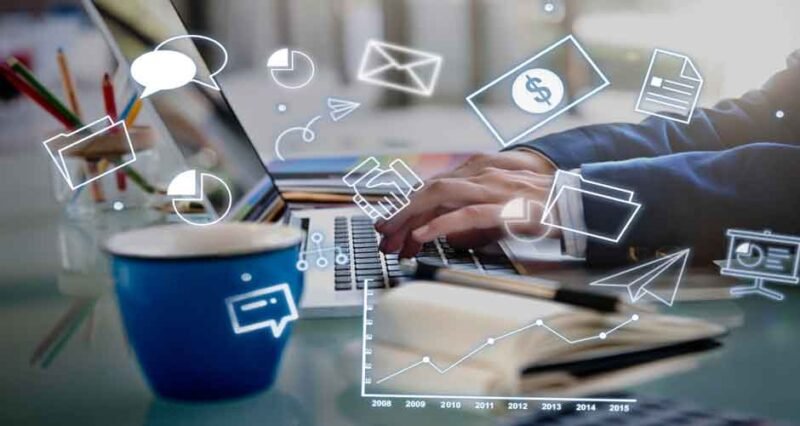 Digital marketing is essential for any business, especially in today's digital world. Let's take a look at why.
In this day and age, digital marketing has grown in importance for all businesses, regardless of size. It is an effective method of reaching out to the masses, with demonstrated success in increasing brand awareness and creating a positive business image in the market.
Small or large, every company has a user-friendly functional website to generate organic traffic and convert it into potential buyers, clients, or customers. By producing original content and videos and sharing them on social media sites like Facebook, Instagram, Twitter, Pinterest, and others, digital marketing agencies help these companies stand out on the web.
5 Reasons Why Digital Marketing Is a Must
All things considered, the online market has grown significantly in the last few years, and as a result, it has become quite competitive and over-saturated. So, how can digital marketing help?
By increasing your online presence: Digital marketing is critical for staying in touch with your target audience if you want to win this online race. A strong online presence can help you interact with potential customers who might not be aware of your brand's existence on the market otherwise.
By utilizing SEO to keep your business competitive: Search engine optimization (SEO) is required for any business to compete in the online market. It is essential, especially today, to make changes to your website's design and content to increase its visibility and discoverability on search engines.
By fostering positive customer relationships: It's no secret that before businesses can expect a significant sales increase, they must establish a relationship with their customers. You can ensure your audience's loyalty, engagement, and retention by engaging them on social media on a regular basis through content sharing, conversations, and events, among other things.
By making it possible to track your movements: The ability to track your ROI is one of the primary benefits of digital marketing for small to large businesses. Analyzing your campaigns will enable you to evaluate their revenue generation and customer acquisition effectiveness.
By making you relevant: Being relevant is the most crucial term in digital marketing. Many factors contribute to the website's relevance and uniqueness. Some of them are content, keywords, and so on, all of which play an essential role in making the website trustworthy among potential clients or customers.
Dijital Karma: The Digital Marketing Agency You Need
With the help of its highly skilled staff, Dijital Karma offers a thorough 360-degree approach to digital marketing, combining PPC, SEO, Social Media, Content Management, photo and video production, and web development to produce excellent results.
Dijital Karma teams up only with well-experienced digital marketing consultants, web designers, content creators, and SEO experts to help you become the game-changer in your industry.
If you want to step up your digital marketing game, contact Dijital Karma immediately: